If you need a versatile new SUV, the Ford EcoSport is a great option to explore. This SUV creates an all-around experience delivering against key measurables such as power, space, and fuel efficiency. Just how efficient is the EcoSport? Check out this guide from our team at Lithia Ford Grand Forks to find out.
Then, once you're ready, come in for a test drive around the areas of Grand Forks, Hillsboro, and Grafton, North Dakota, to see if it is the right SUV for you.
---
Performance & Efficiency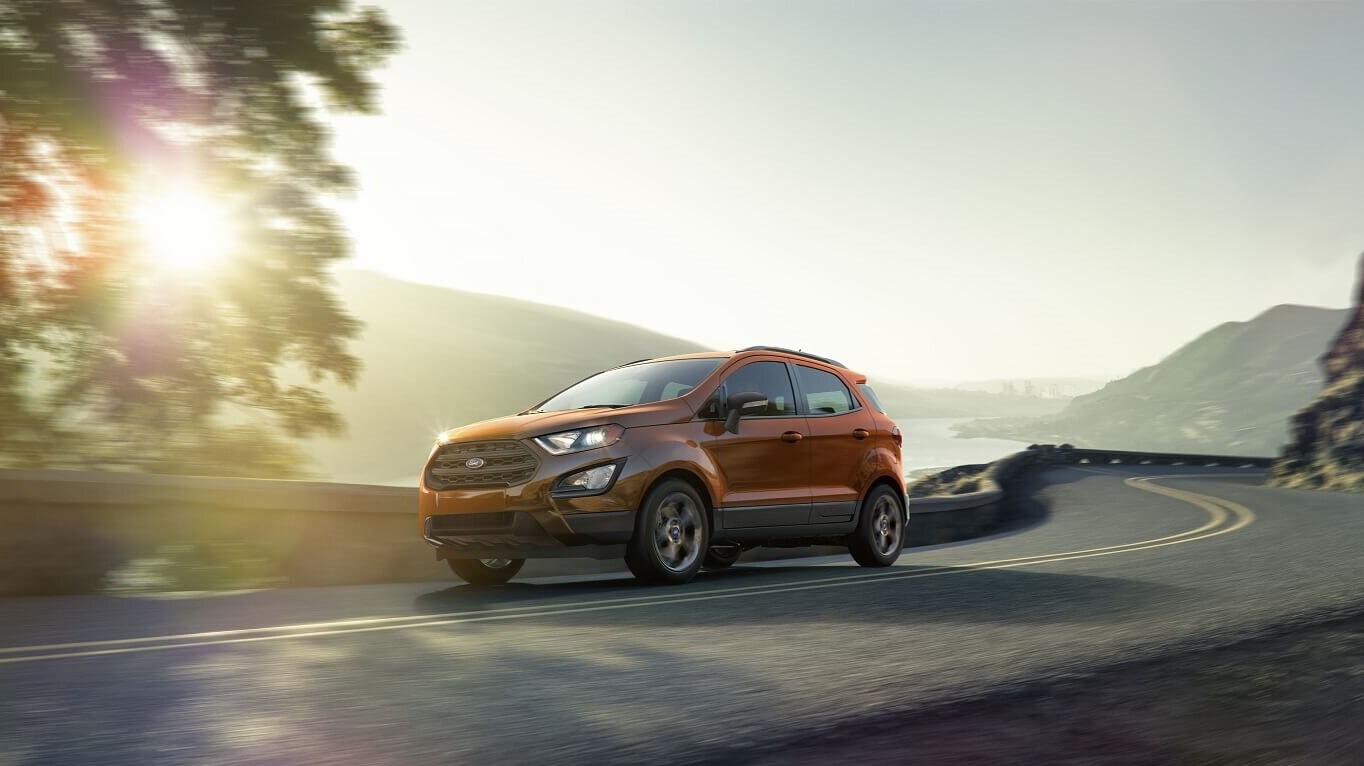 Under the hood, the 2021 EcoSport packs a 1L EcoBoostÒ 4-cylinder engine. This configuration also comes with a 6-speed SelectShiftÒ automatic transmission. Together, this powertrain can pump out 123 horsepower and 125 lb-ft of torque.
Perhaps more impressively, this powertrain can earn an impressive EPA-estimated 27 city MPG and 29 highway MPG. This will help keep you away from those pesky fuel pumps-and able to reach your destination without spending excess time or money.
The EcoSport comes with another feature that will help improve the fuel efficiency you are able to earn. The engine comes configured with Auto Start-Stop technology. This system will turn your engine off when the vehicle comes to a complete, sustained stop in order to preserve fuel. Then, when it's time to begin driving again, the engine will automatically turn back over.
---
Space & Efficiency
A key area outside of its powertrain that will also weigh in on the fuel economy you can earn behind the wheel is the SUV's space and storage. The EcoSport comes ready to seat up to five passengers with 91.1 cubic feet of passenger volume. You will also be able to store quite a bit in the EcoSport with its standard 20.9 cubic feet of cargo capacity.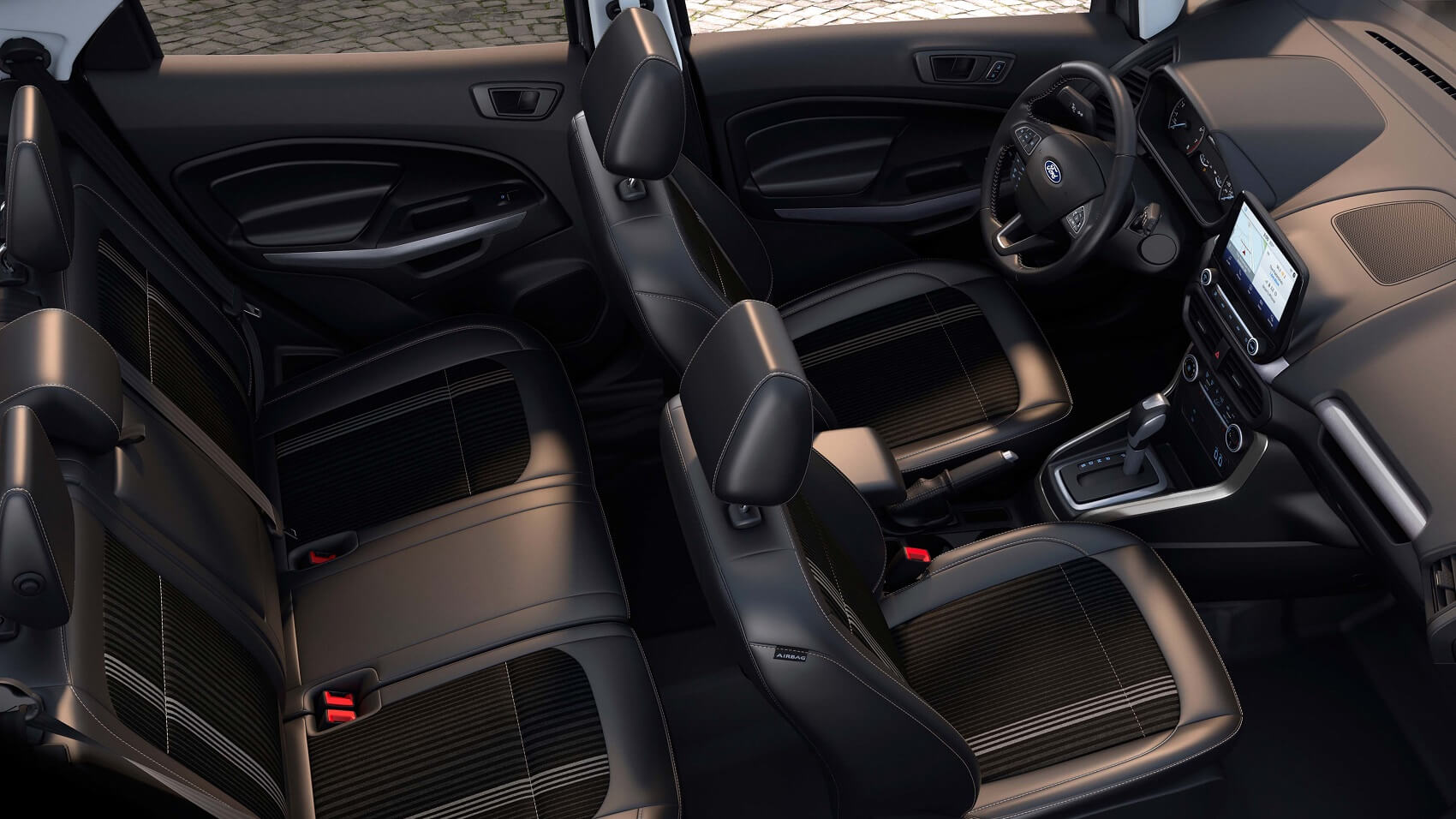 If you find you need additional storage space, the 60/40 flip-up and split-fold-flat seats will come in handy. Using these, you'll be able to create up to 50 cubic feet of cargo capacity for any larger gear you might have.
Whether you're storing cargo in the trunk or carrying something larger in the cabin, make sure that you remove your items when they are no longer needed. By removing this excess weight from the vehicle, you're ensuring you can earn the best possible fuel economy by reducing the strain on the powertrain.
---
Maximize EcoSport MPG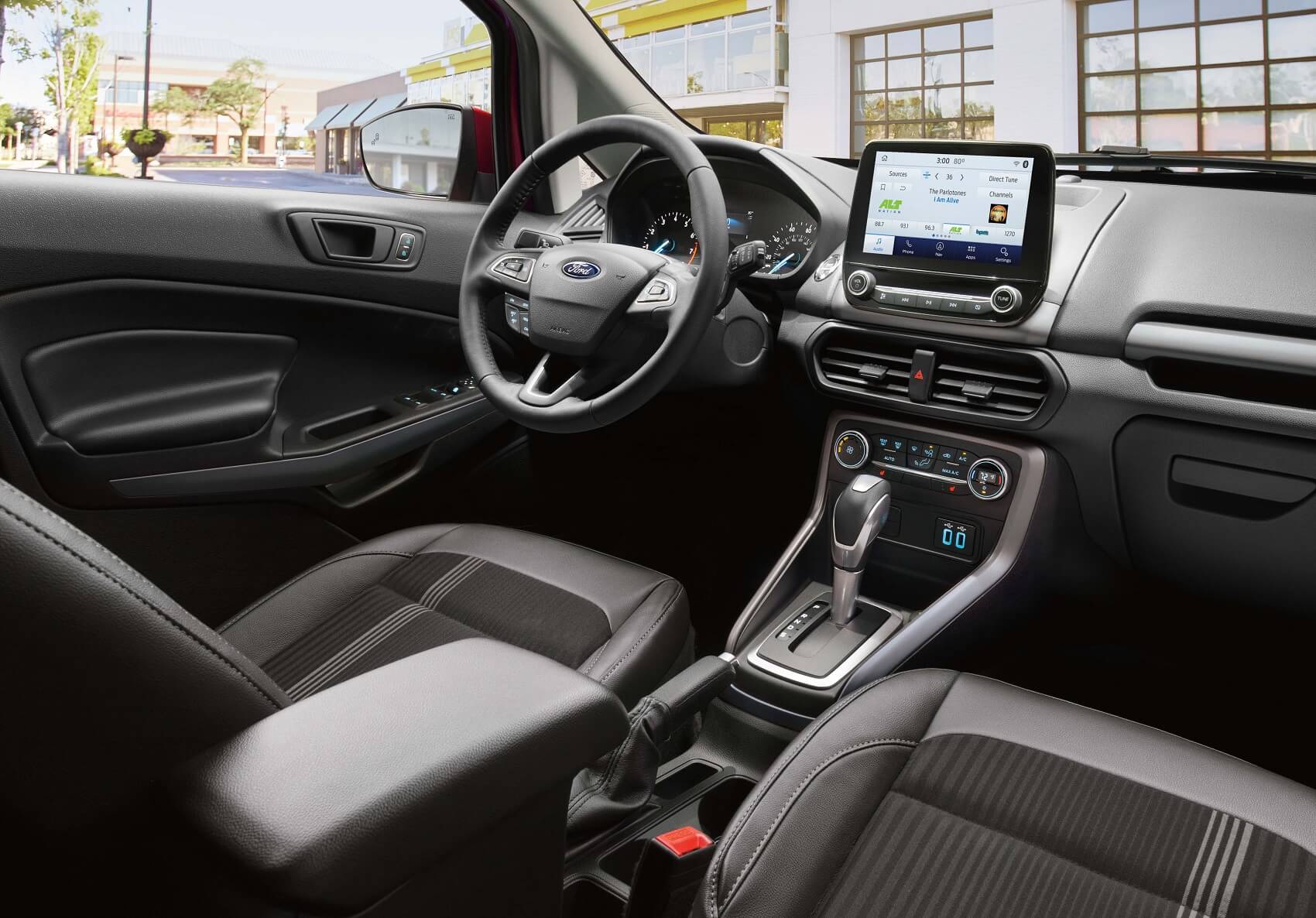 Now that you know more about the EcoSport's fuel efficiency figures, you will want to learn more about additional practices you can observe to ensure your maximizing the MPG. One way to do this is to avoid idling. Its Auto Start-Stop technology will mitigate the potential for this in most cases, but you will want to make sure to turn the feature on so it can help here.
Another way to optimize fuel efficiency is to avoid abrupt starts and stops. Driving smoothly and at a consistent pace will help your fuel efficiency. Similarly, utilizing cruise control can help in this department and should be used where applicable.
Some additional ways to help your EcoSport achieve premium fuel economy include:
Shifting gears efficiently
Avoiding cold weather operation
Avoiding heavy traffic
It is impossible to abide by these practices all the time, but you will find your fuel efficiency to be at optimal levels when you can.
---
Explore the EcoSport's Efficiency Today!
Impressed with the Ford EcoSport's fuel economy? You'll definitely want to give it a test drive around the Grand Forks, Hillsboro, and Grafton, ND, areas, to see if it is the SUV for you. Just give our team a call at Lithia Ford Grand Forks to schedule your road test!