---
While the 2021
Ford F-150
is a truck known for its powerful towing capabilities, spacious bed, and upscale cabin, these features aren't all it offers. Did you know the F-150 gets impressive gas mileage as well?
Below, our Lithia Ford Grand Forks team explains just how well this truck can save fuel as you drive around the Grand Forks, Hillsboro, and Grafton, areas.
---
The F-150 Engine Lineup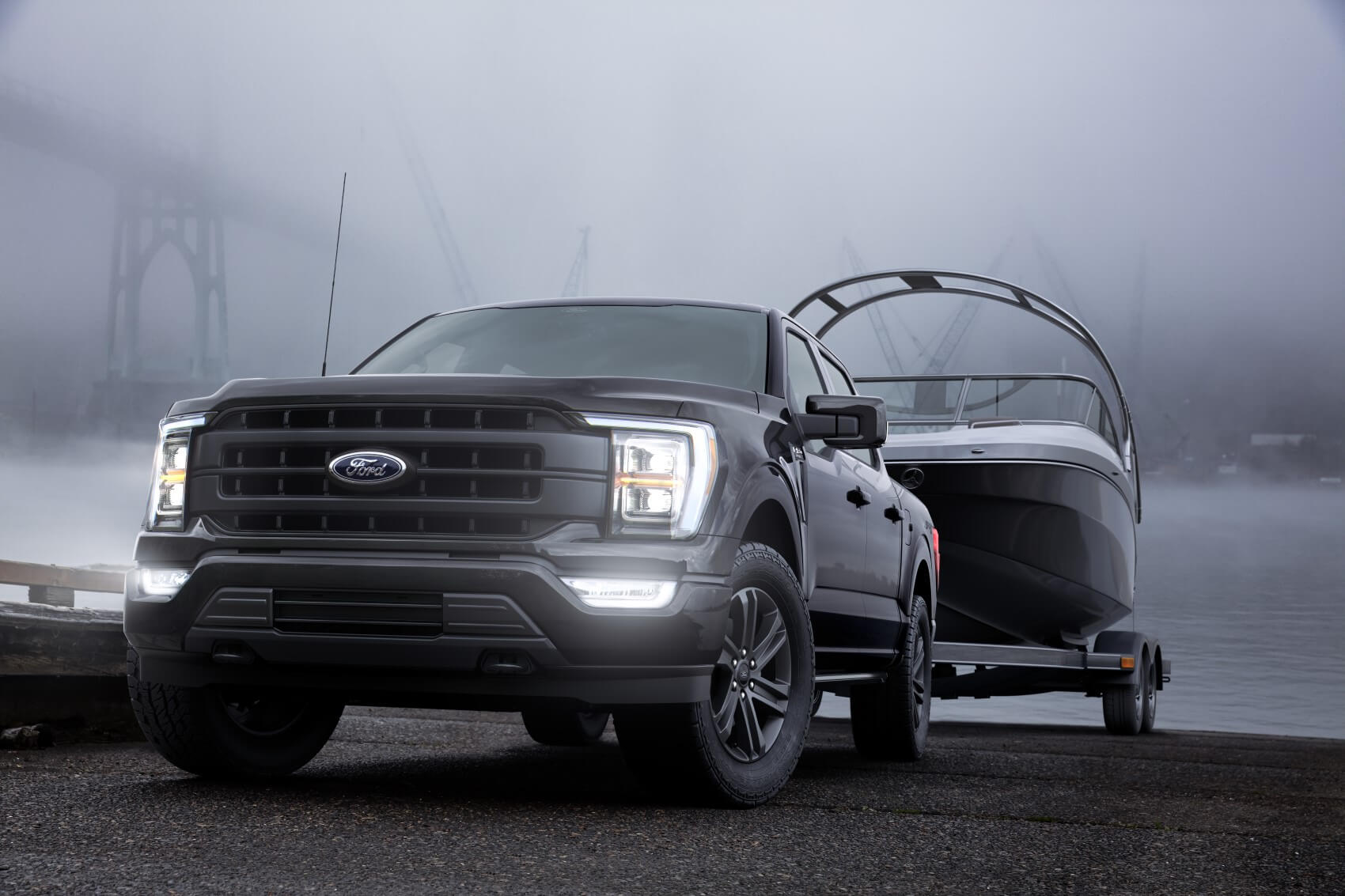 To see what sort of gas mileage the Ford F-150 gets, you will need to see what each engine offers in terms of performance. Standard in the 2021 F-150 is a 3.3L V6. While generating 290 horsepower and 265 lb-ft of torque, it also provides an EPA-estimated 20 city and 24 highway MPG.
You can even improve upon that highway MPG with the available 325-horsepower 2.7L EcoBoost® V6 engine. Or choose the available 3L Power Stroke® V6, which creates 250 horsepower and 440 lb-ft of torque, and gets an EPA-estimated 20 city and 26 highway MPG.
Even if you choose the 400-horsepower 3.5L EcoBoost® V6 engine that gives the Ford F-150 the capability to tow up to 14,000 pounds when properly equipped, it can still provide an EPA-estimated fuel economy of 18 city and 24 highway MPG.
A Hybrid Truck
The 2021 Ford F-150 also offers the available, class-exclusive 3.5L PowerBoost™ Full Hybrid V6. This means you can get the utility of a truck with the efficiency of a hybrid powertrain. Using a combination of gas power and electric energy, this engine can push out an impressive 430 horsepower and 570 lb-ft of torque.
That is enough power to help the truck tow up to 12,700 pounds and carry a maximum payload of 2,120 pounds, all when properly equipped. Along with that power, too, comes fuel-saving performance. This full hybrid V6 can get an EPA-estimated 25 city and 26 highway MPG. No matter where you are driving, whether downtown or along the interstate, this engine makes sure you get the most out of each gallon of gas.
How to Get the Most Efficient Performance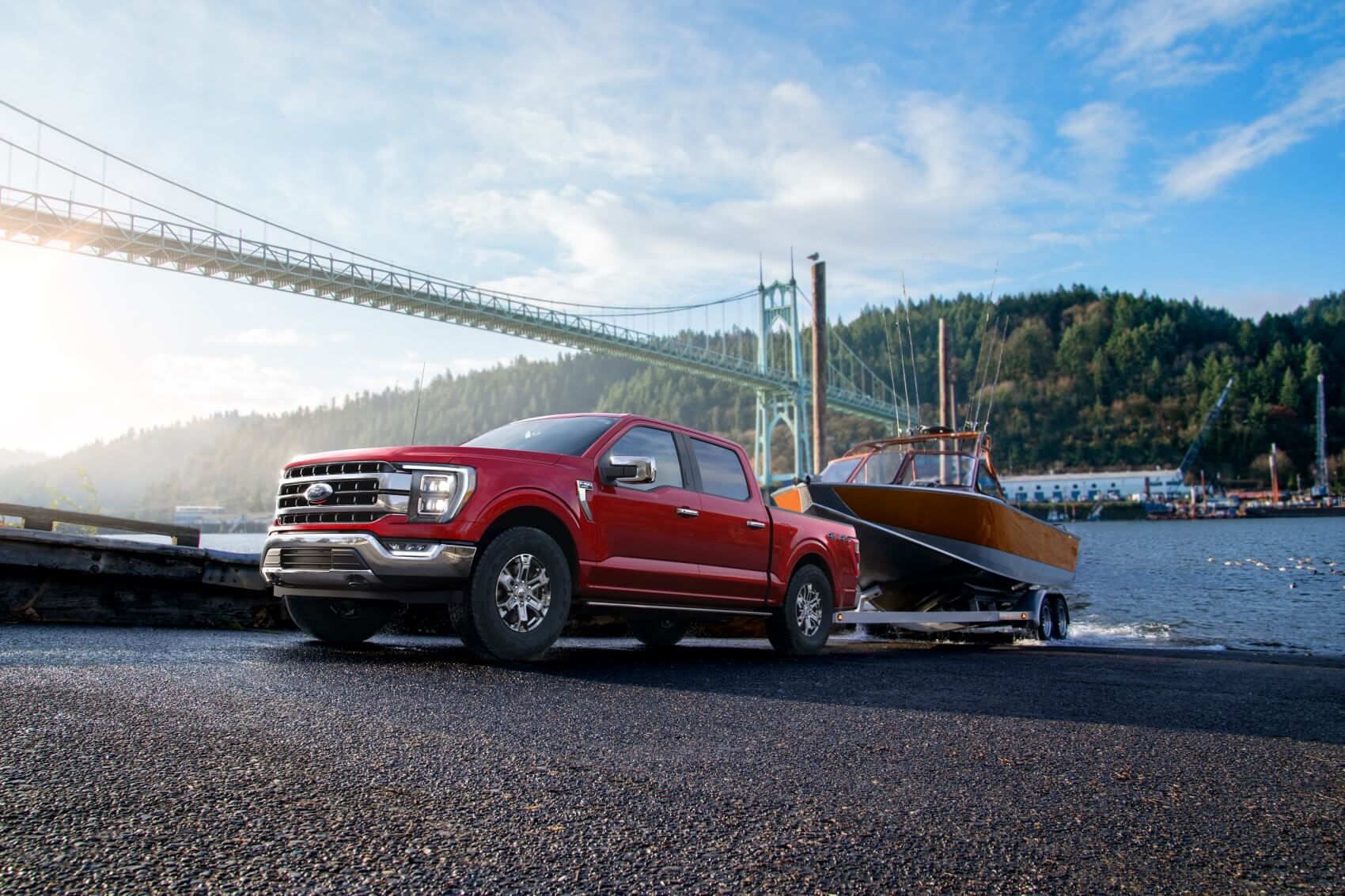 There are different things you can do to make sure you are getting the most efficient performance out of your truck, from keeping up with its routine maintenance to limiting hard braking and accelerating. Luckily, this is something the F-150 can help with when you are looking to save fuel.
This truck features Eco mode, and while some selectable drive modes help provide the stability needed when off-roading or towing, you'll want to use the Eco mode when looking to get the best efficiency possible. Let the Ford F-150 monitor your driving and help you develop driving habits that improve gas mileage.
---
Come Check Out the Ford F-150
As you can see, the 2021 Ford F-150 is more than just a truck that is ready to tow and haul a great deal of weight. It is also a truck that comes with efficient performance, making it a great vehicle for your everyday driving around the Grand Forks, Hillsboro, and Grafton, areas.
Come learn more about the 2021 Ford F-150 here at Lithia Ford Grand Forks. Contact us now to schedule a test drive in this pickup truck-and experience one of its efficient powertrains in action!
---